Where and how are your outfits made?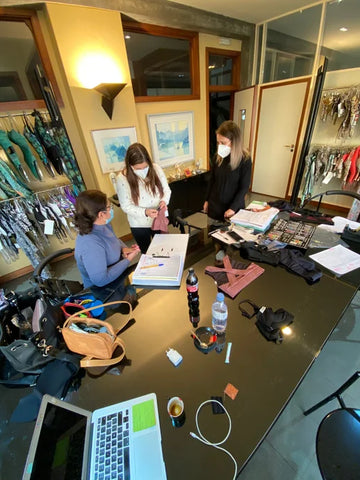 Product development
In order to produce the perfect products, two years were necessary.
Alain, a sports designer, and Élodie, a designer specializing in lingerie, worked together on product development. We wanted technical, quality, comfortable, feminine outfits and above all that they were suitable for all sports.
A real challenge because the sports bra is a very complex product to develop. We wanted the bras to provide excellent support during sporting activity.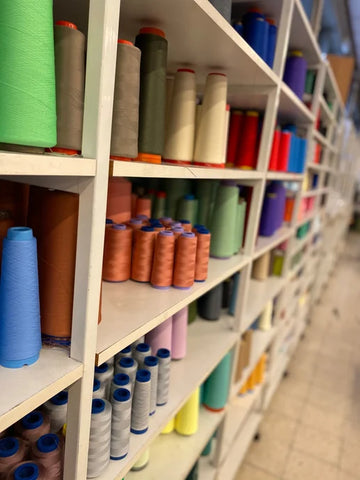 The materials
In parallel with the product development, the sourcing of the material was also long and laborious.
We work with European materials. The material of the permanent collection is Italian and OEKO-TEX certified, that is to say without any harmful substance. The same is true for swimsuits.
The SKY collection is made from upcycled and recycled materials.
Finally, the COCOGREEN collection is made from a 100% recycled French material: this material is made from Newlife ™ yarn. This material is also OEKO-TEX and GRS certified.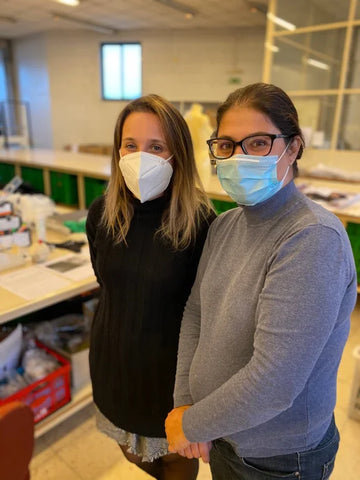 How it's made
We work with 2 factories: one in Portugal near Porto and the other in Tunisia, near Bizerte.
The permanent collection is made in Portugal, in a small factory near Porto.
Swimwear and the COCOGREEN collection - made from recycled material - are made in Tunisia.
These two workshops have the advantage of centralizing everything: within the factory, the product is manufactured, the logo is flocked or embroidered, and the label printed. This allows the product not to travel too much.
Finally, these factories have several certifications: RCS 100 (Recycled Claim Standard) and GRS (Global Recycle Standard). These international certifications guarantee us the accuracy of the declarations relating in particular to labor law on site and the environmental impact of the establishment.